THIRD EAST ASIA SUMMIT AMBASSADORS' MEETING IN JAKARTA TAKES PLACE TODAY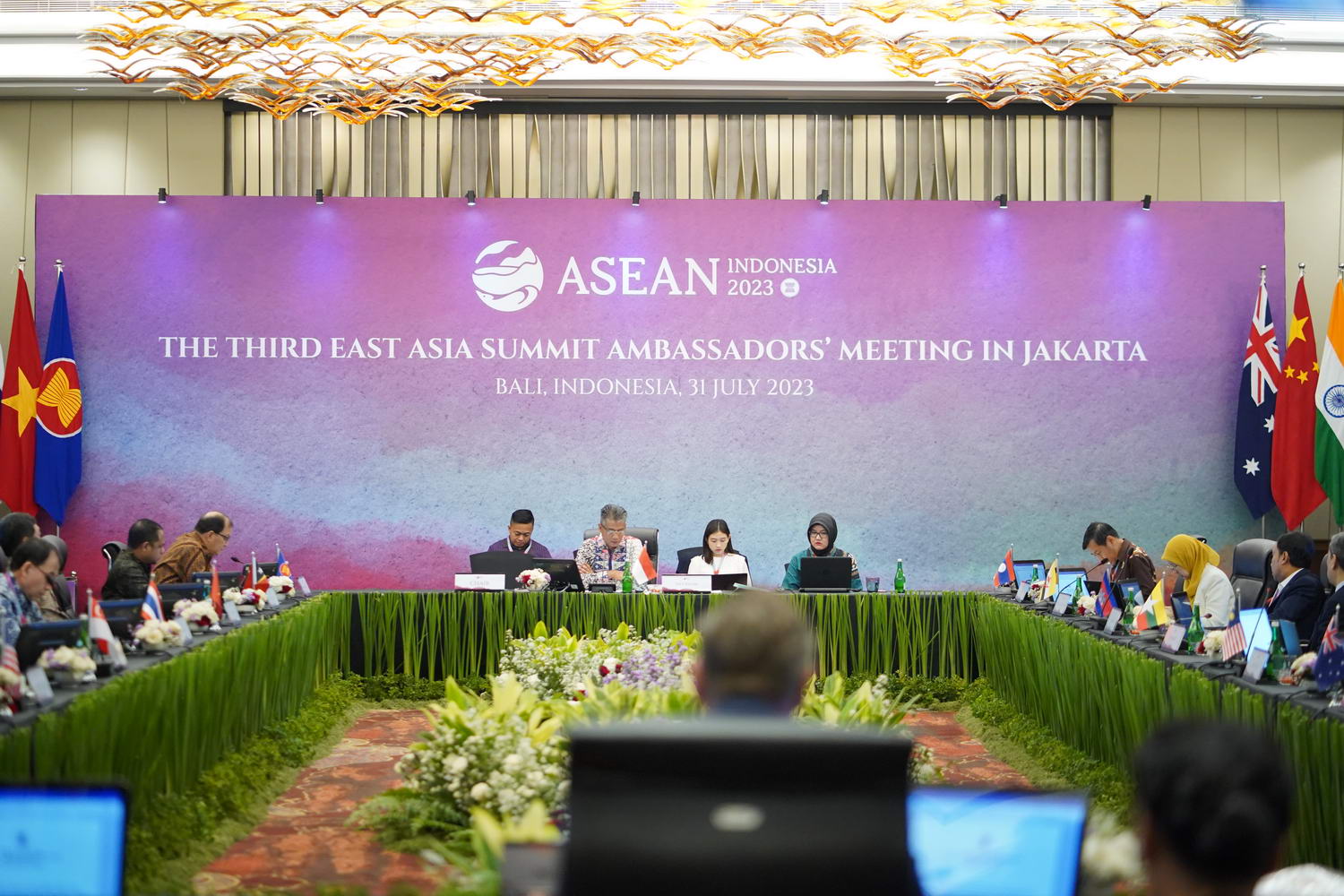 The Third East Asia Summit (EAS) Ambassadors' Meeting in Jakarta (3/2023 EAMJ) was held on 31 July 2023 in Bali. The meeting reviewed the progress in the implementation of the EAS Plan of Action 2018-2022, discussed preparations for the 18th East Asia Summit in September, and exchanged information on regional development cooperation initiatives and security policies and initiatives.
In attendance were the Ambassadors of EAS participating countries or their representatives, Timor-Leste as Observer, and the ASEAN Secretariat delegation led by the Deputy Secretary-General of ASEAN for ASEAN Political-Security Community.